Sometimes, you just want to go ride your bike in the great outdoors, but you can't be bothered throwing it in the back of the car. That wouldn't be a problem if you rode this latest build from [The Q]: a bike small enough to fit in a handbag.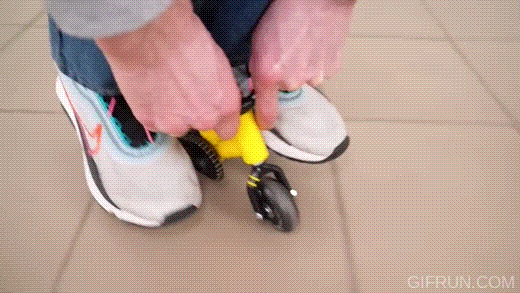 The build starts by customizing a rollerblade wheel to act as the driven rear wheel of the bike. It's fitted with a tiny sprocket allowing it to be chain driven. Welding some steel tubes then nets a small diamond-layout bike frame. It's fitted with a chain ring, pedals, and steering assembly just like a full-sized bike, just in absolute miniature.
Riding the bike is "uncomfortable," in [The Q]'s own terms, but entirely possible. It basically requires the same level of contortion and technique as displayed by the clowns of your local circus. Don't expect to use it as viable transportation, though. Walking would be much faster.
We've seen [The Q] build some wild bikes before, too, like this great hubless design. Video after the break.