Sometimes people dive into Signal's code looking for domain names, and then they send us screenshots asking if they should be concerned: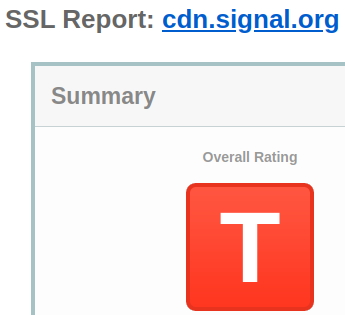 We reply with a short explanation that lays out why there's nothing wrong, but we understand the confusion. Nobody would be excited about getting a grade like this on a homework assignment – and you'd have to stay after class and ask the teacher what the hell a "T" even means on your report about summer vacation ("T"oo cool for school?).
Let's take a deeper look at what's going on.