Funding to insurtech companies hit yearly and quarterly highs in 2020 and Q1'21, respectively, signaling the confidence investors have in the future of the insurance tech market. 
In 2020, business relationships involving insurtech companies also hit a record high, coming in at over 650 partnerships for the year.
Below, we dig into why companies across industries are partnering with insurtechs at a rapid clip.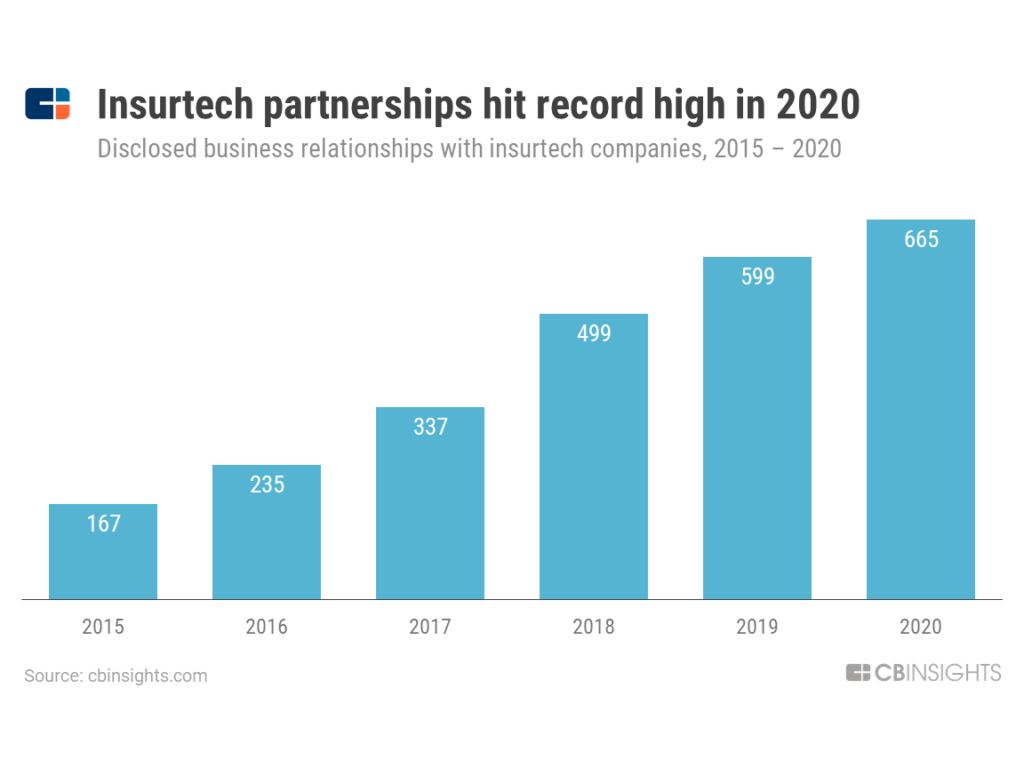 All the underlying data and emerging insurtech companies can be found in CB Insights' Insurtech Expert Collection. 
WHAT YOU NEED TO KNOW:
WHAT'S NEXT?
Insurers will continue to rely on insurtech partners to digitize every aspect of their business.

As insurers

innovate their business and protect the franchise

, they will continue to rely on insurtech startups as key partners, such as by licensing software to improve internal operations or by leveraging new digital distribution channels. And as insurtech companies mature and build increasingly innovative solutions, expect to see insurers double down on successful partnerships and explore new ones.
Insurance Tech Startups
Insurtech companies are impacting all parts of the value chain. Look for insurtech startups in the Collections tab.
The post From Automakers To Insurers, Who Is Partnering With Insurtech Companies — And Why? appeared first on CB Insights Research.